Hello again!
In the next three posts I'm going to show you few wooden boxes I made using similiar techniques, but got completely different look.
The first one is a wooden tea box I made for close friends of mine, because they love to drink tea. At first I thought, that box is too large and they need a lot of tea bags. But believe me, no box is too big for their huge tea collection! Second one is already in design phase. ;-)
Here I used tissue paper decoupage technique and various handmade embellishments.
Enjoy it!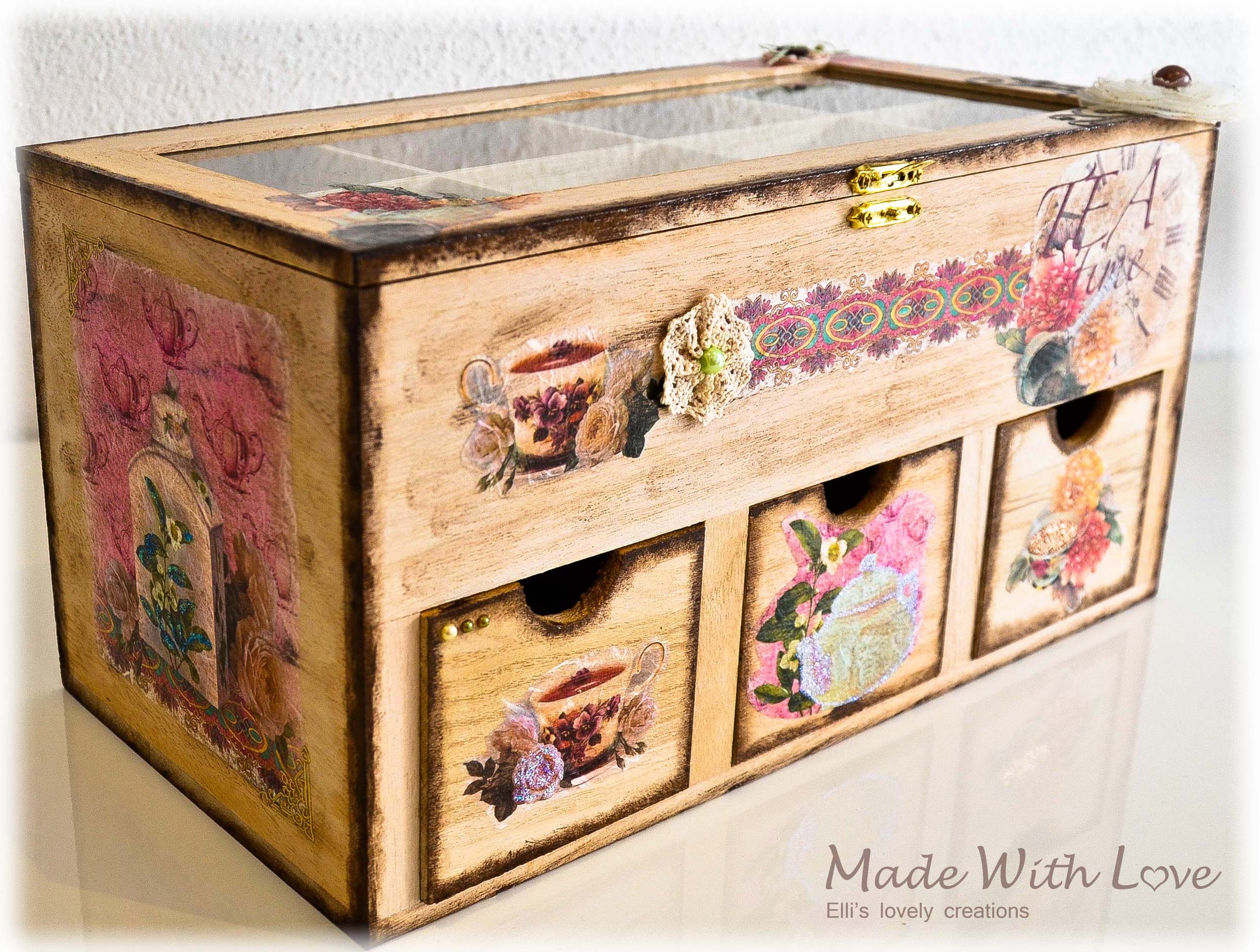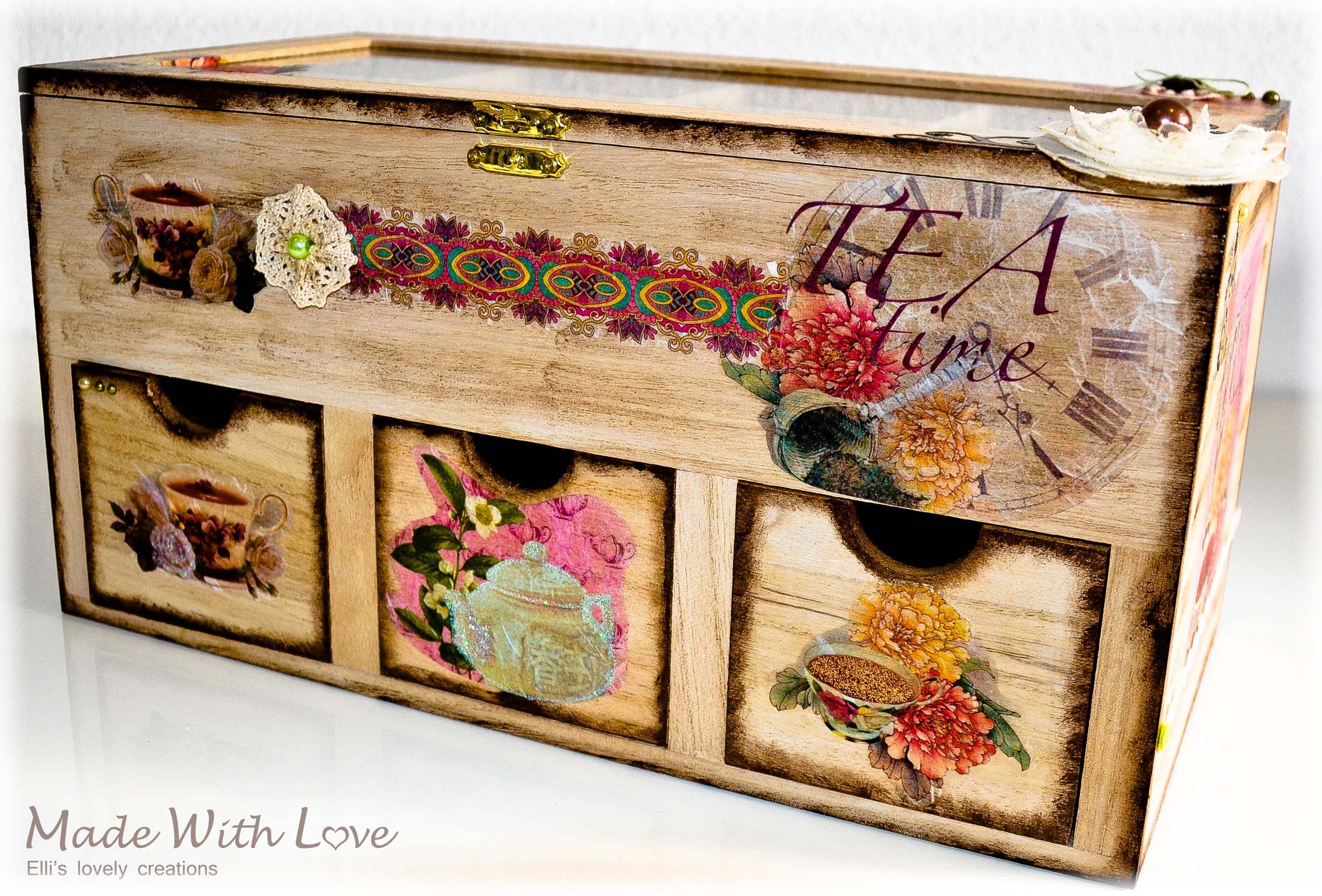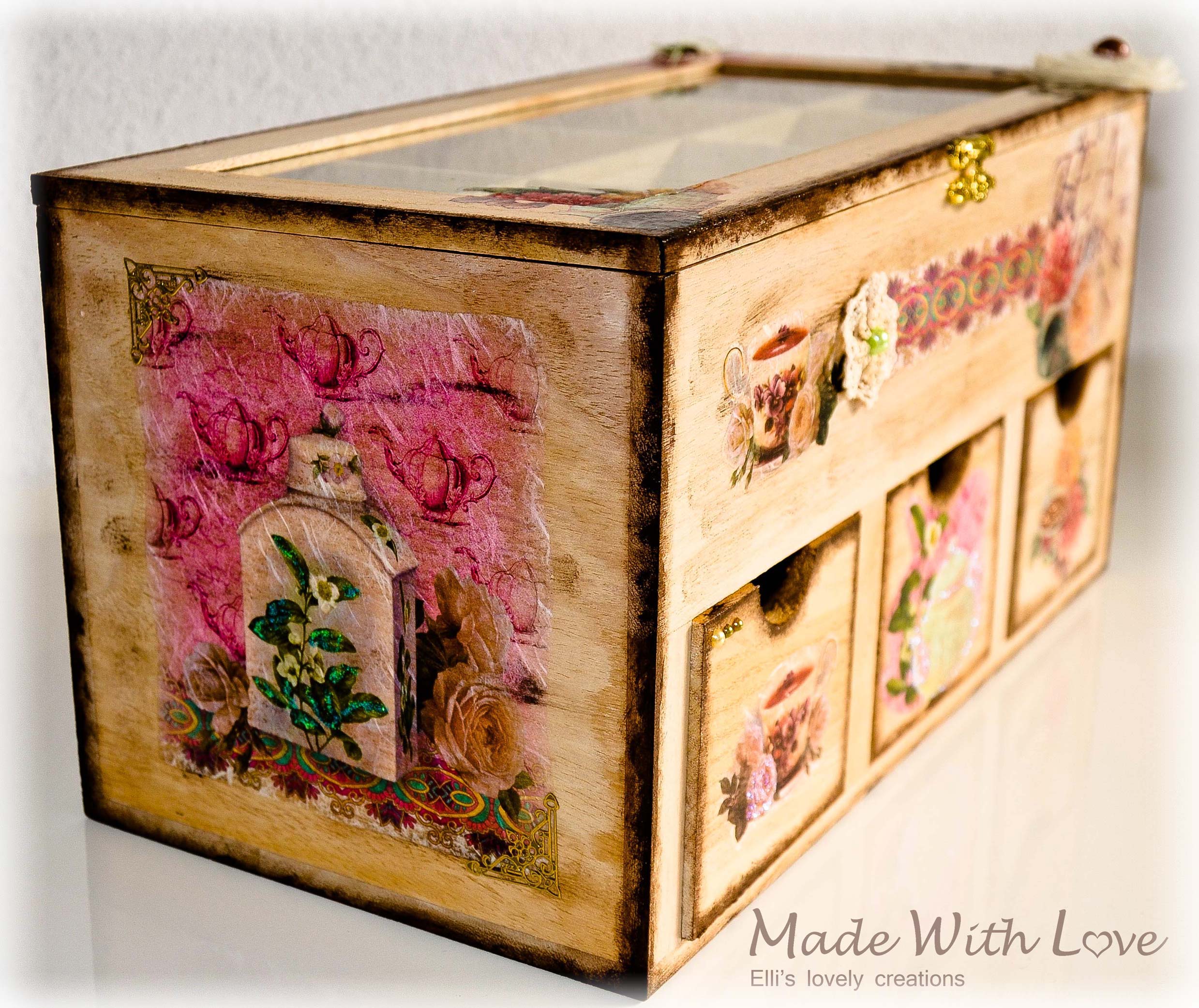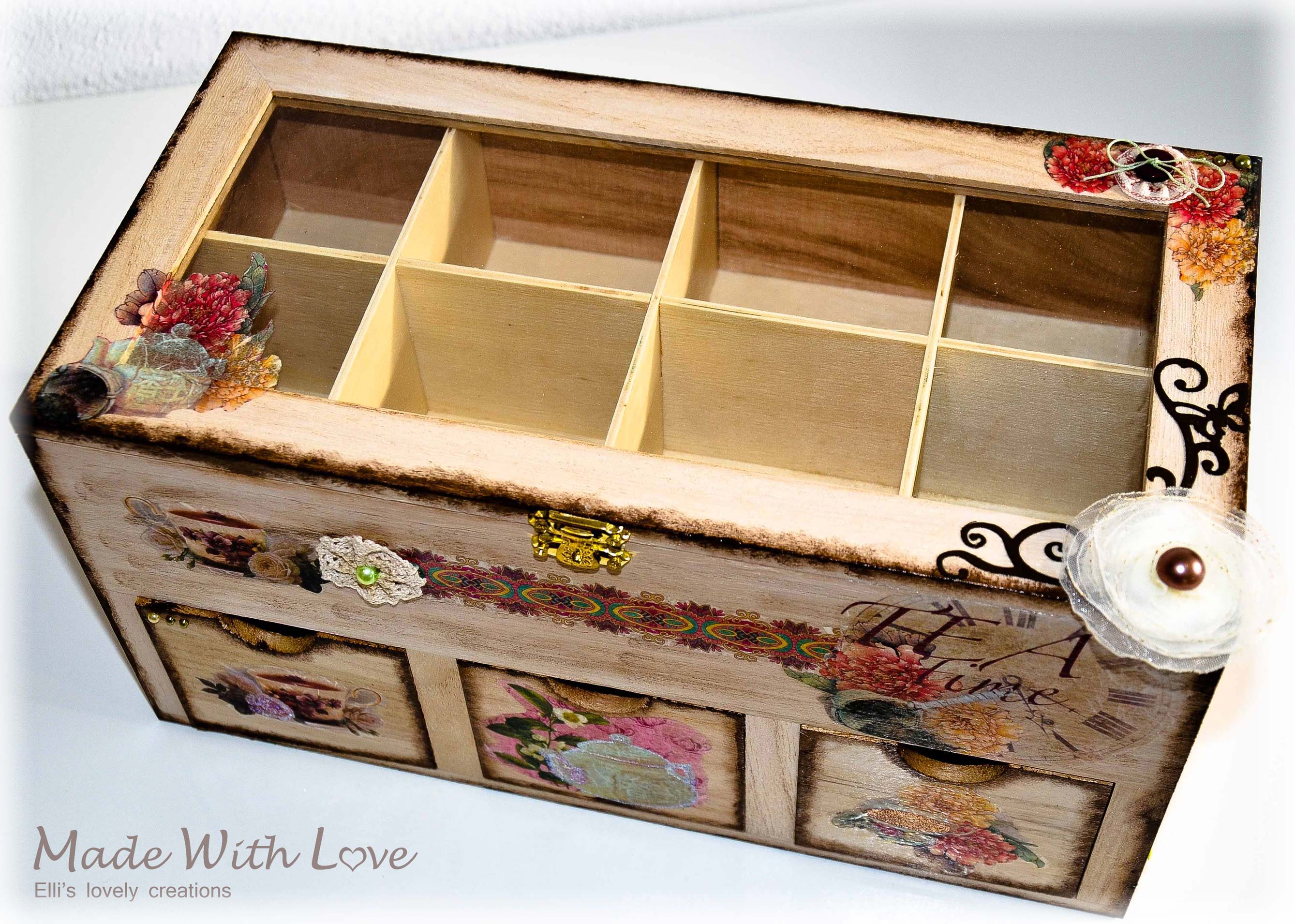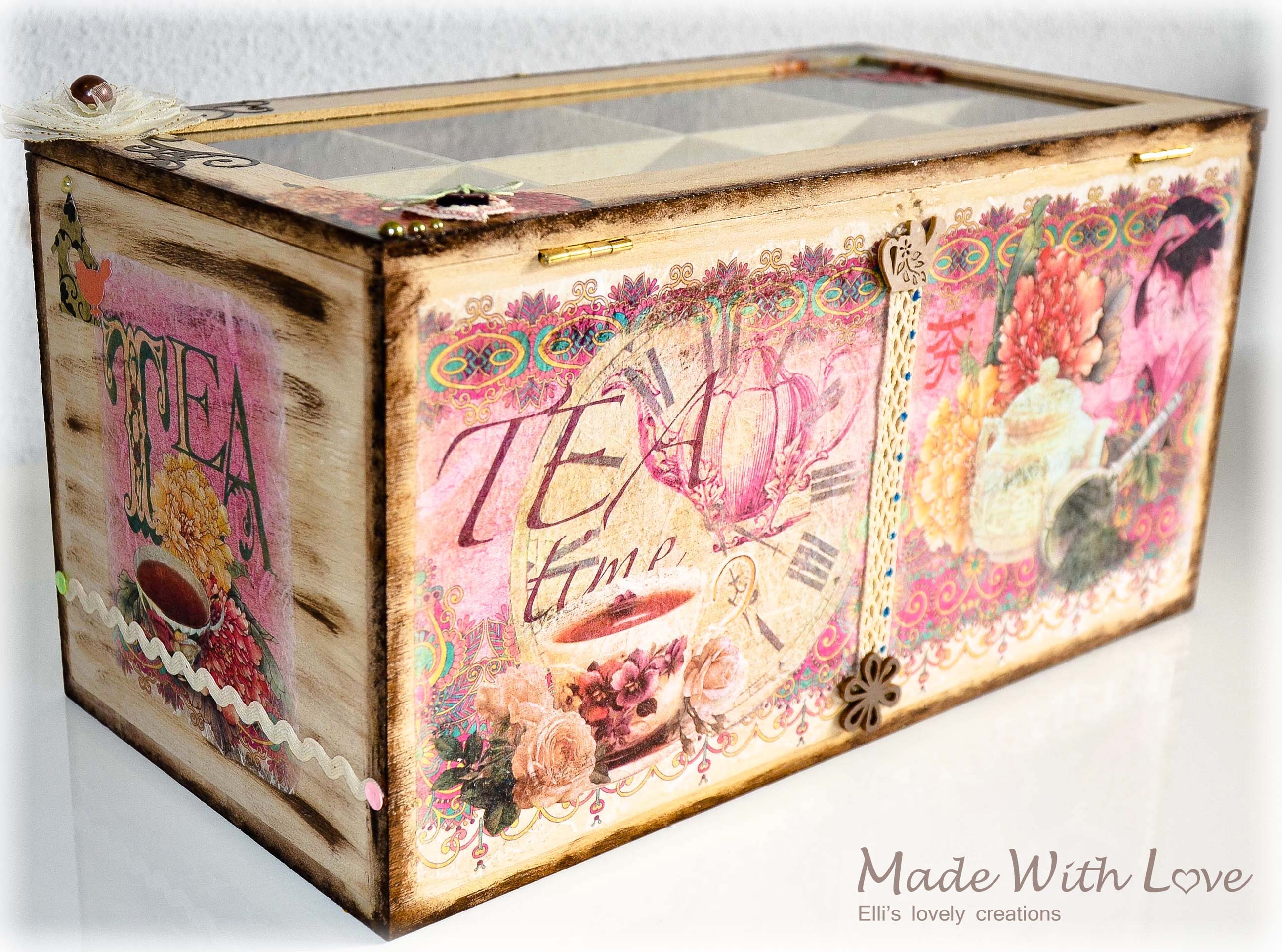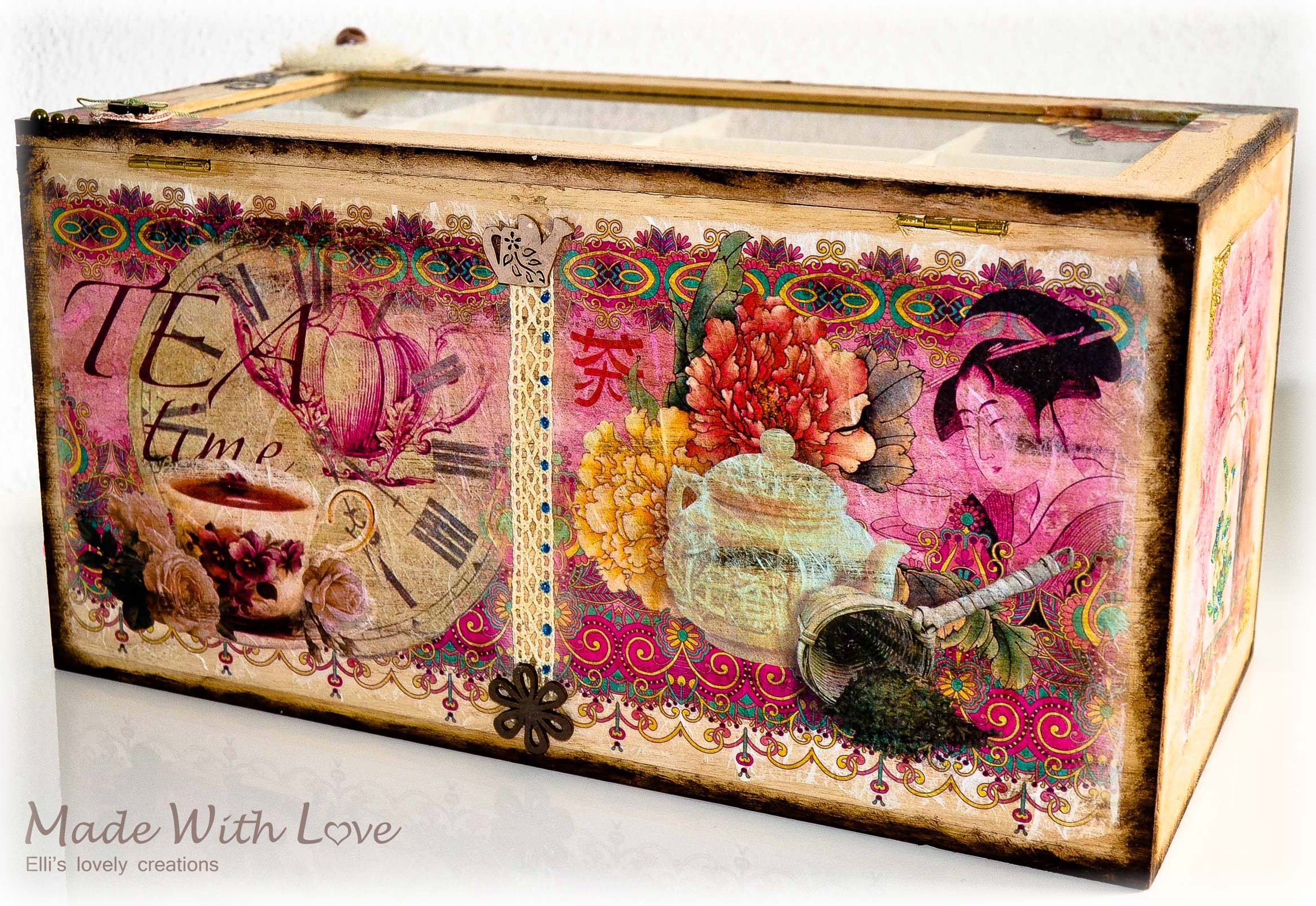 See you soon,