Good morning, everybody! :-)
Today I want to share with you a Simple Birthday Cake Card For Him (14×14 cm) I made for my dear husband.
I wanted to keep the card relative simple, because it was made for a man after all. I'm not sure, if I got it that way, but the point is, he loves it! :-)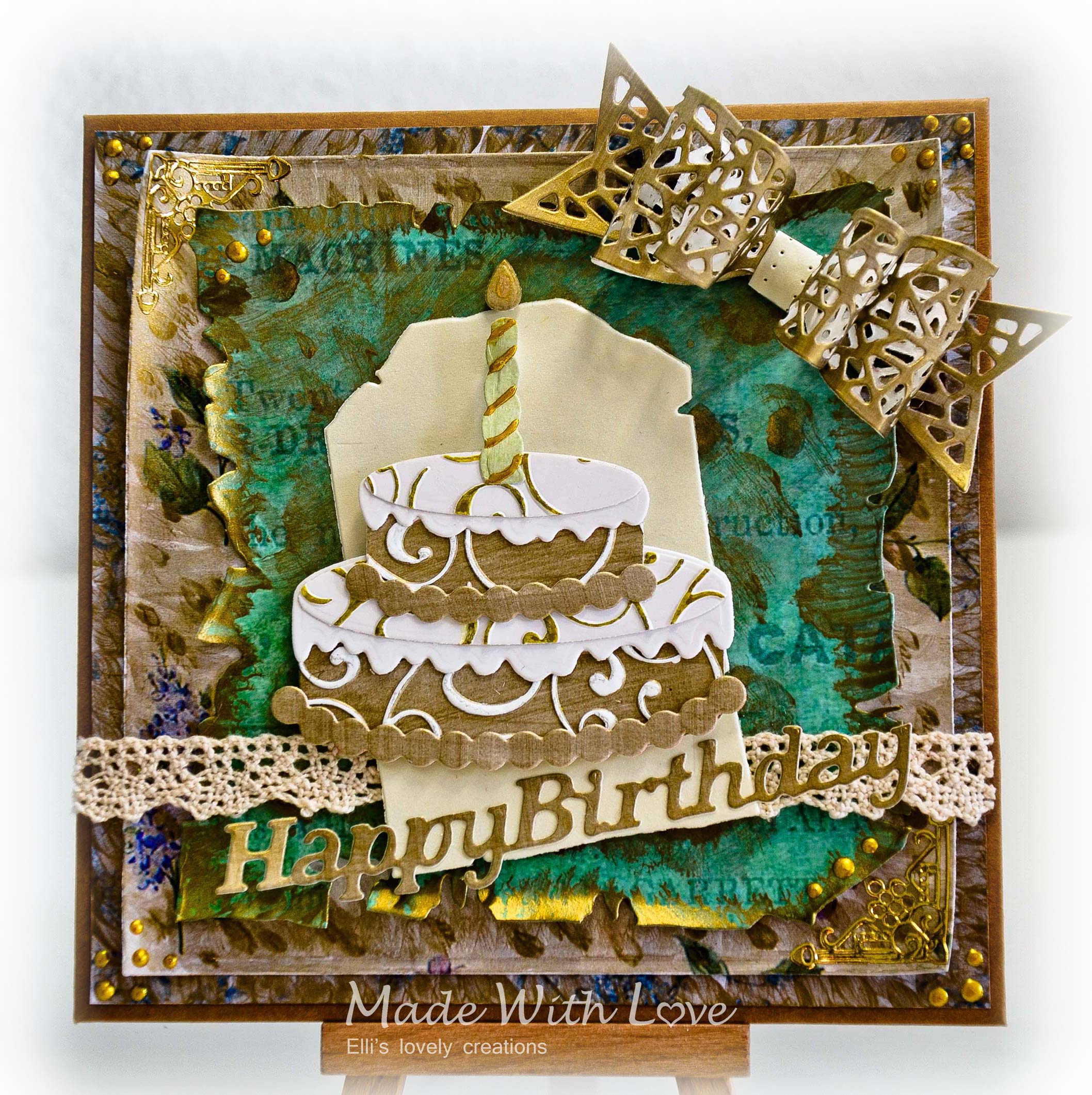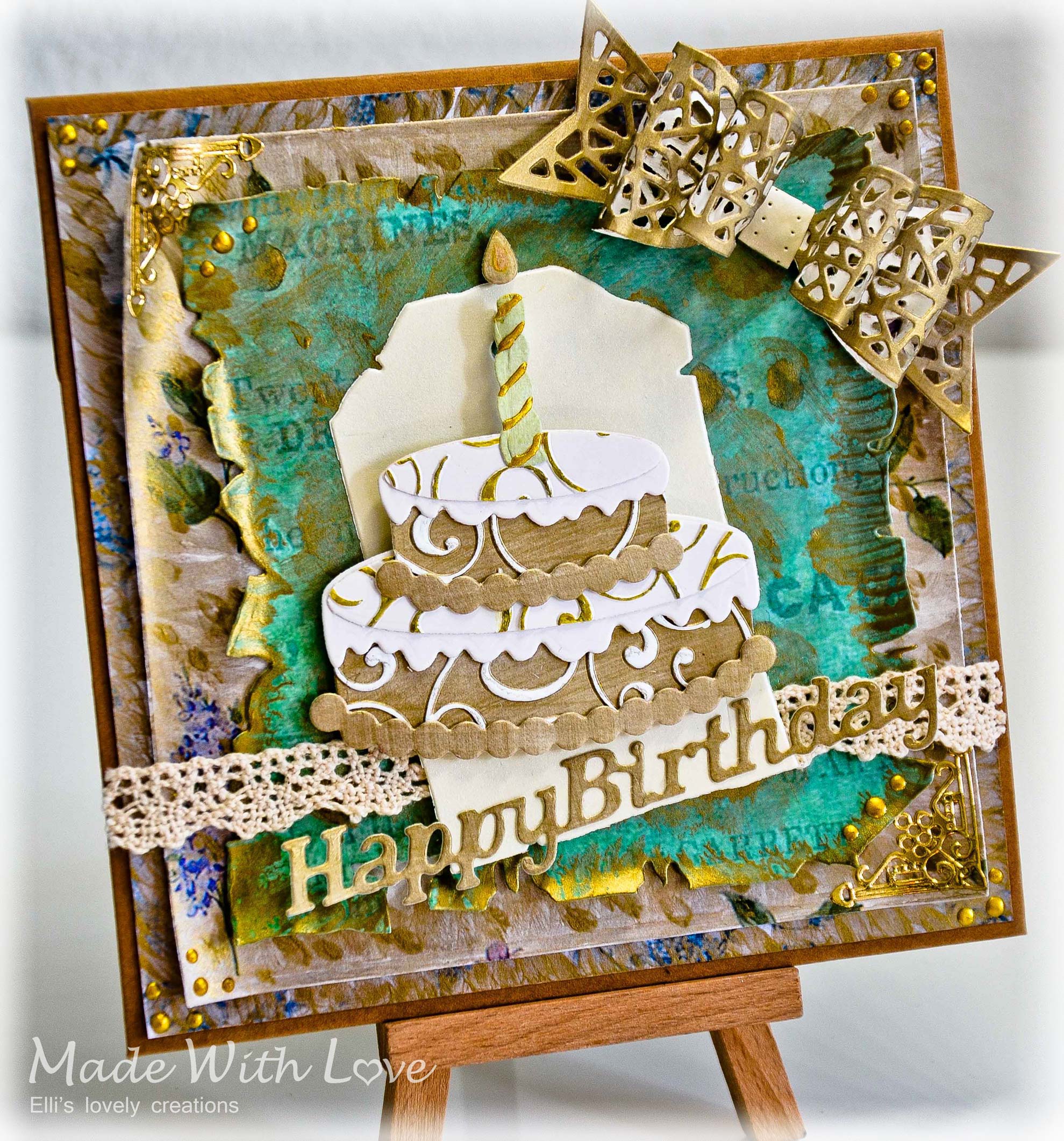 Here are some close-ups: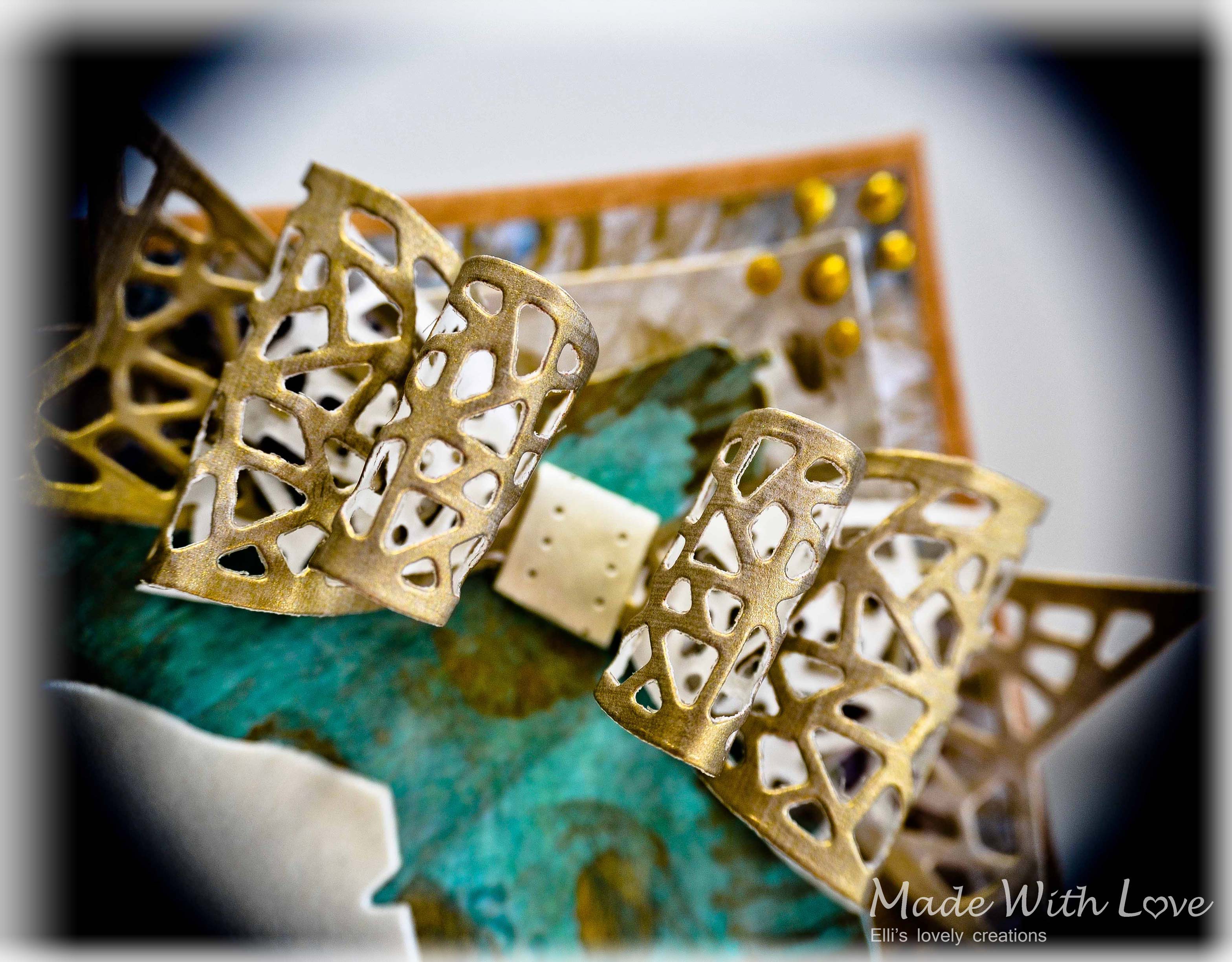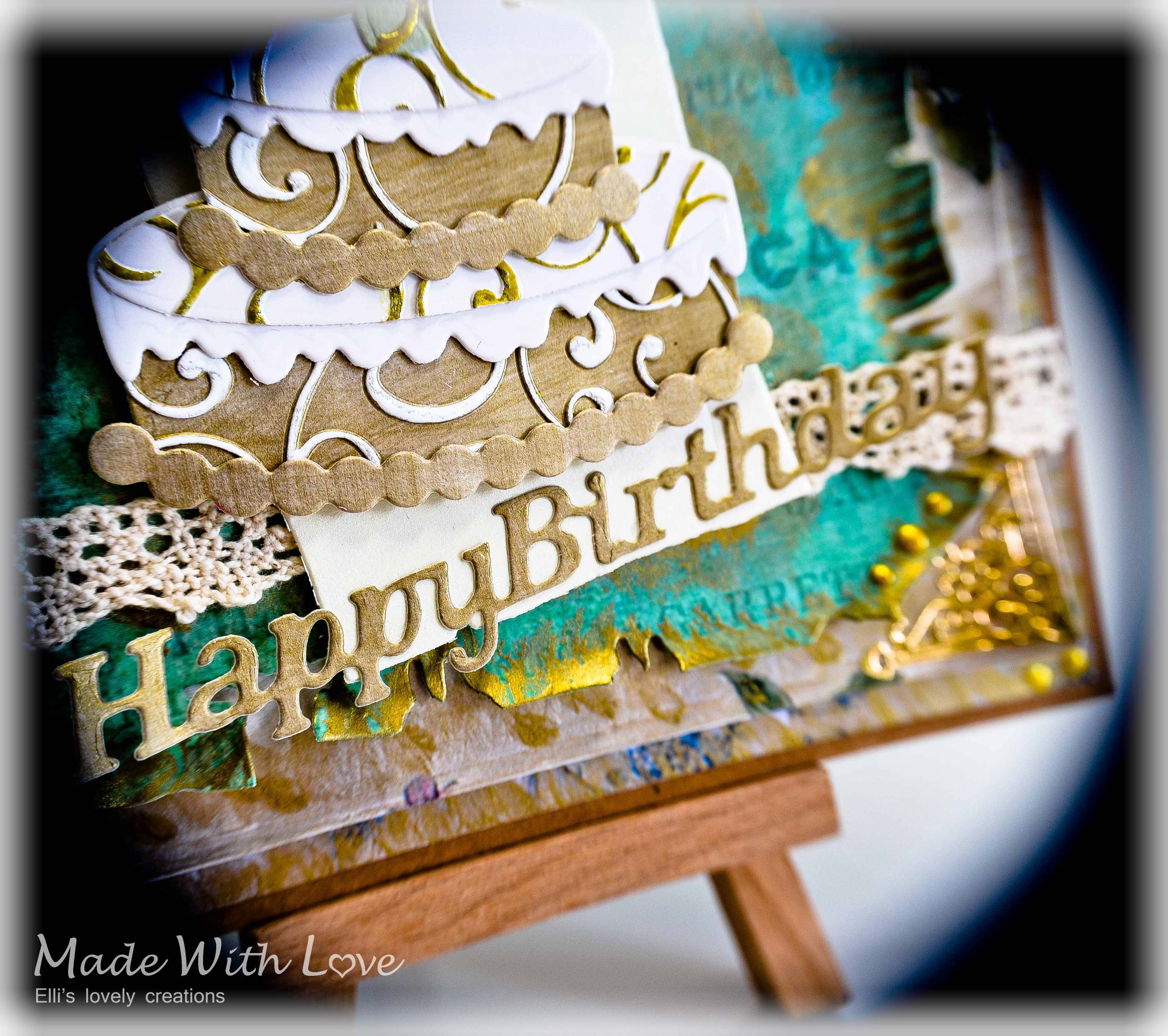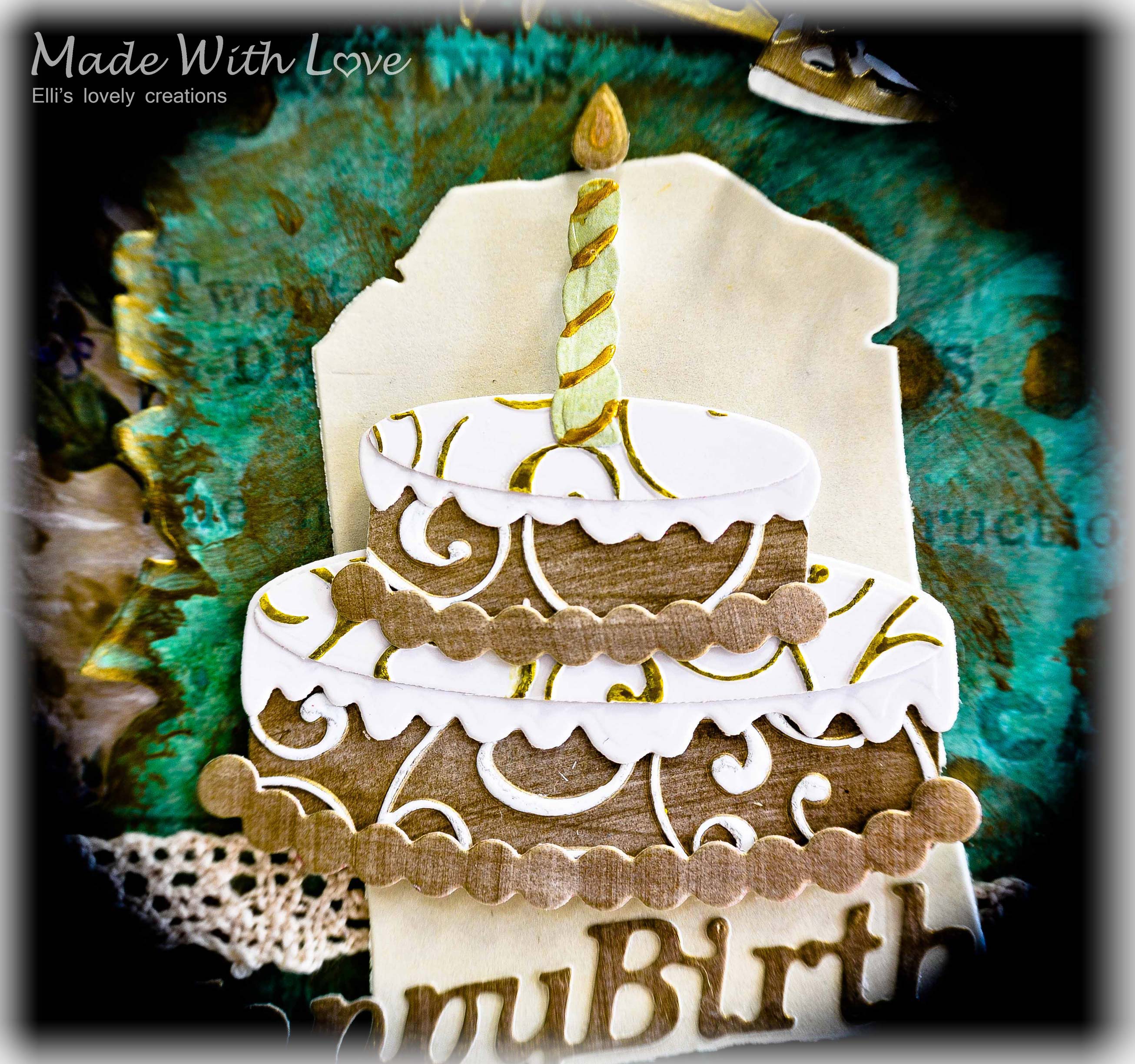 Products I used:
Creative Expressions Finishing Touches Collection Mosaic 3D Itty Bitty Bow
Marianne Designs Collectables Dies Birthday Cake
Marianne Designs Craftables Dies Parchment and Label
Tattered Lace Mini Dies Happy Birthday
That's all from me! Hope you have a great day!