Good morning from sunny Munich! ☼
Today I want to show you my latest project. It is a Mixed Media Canvas (30×30 cm) I made as a wedding gift for close friends of mine.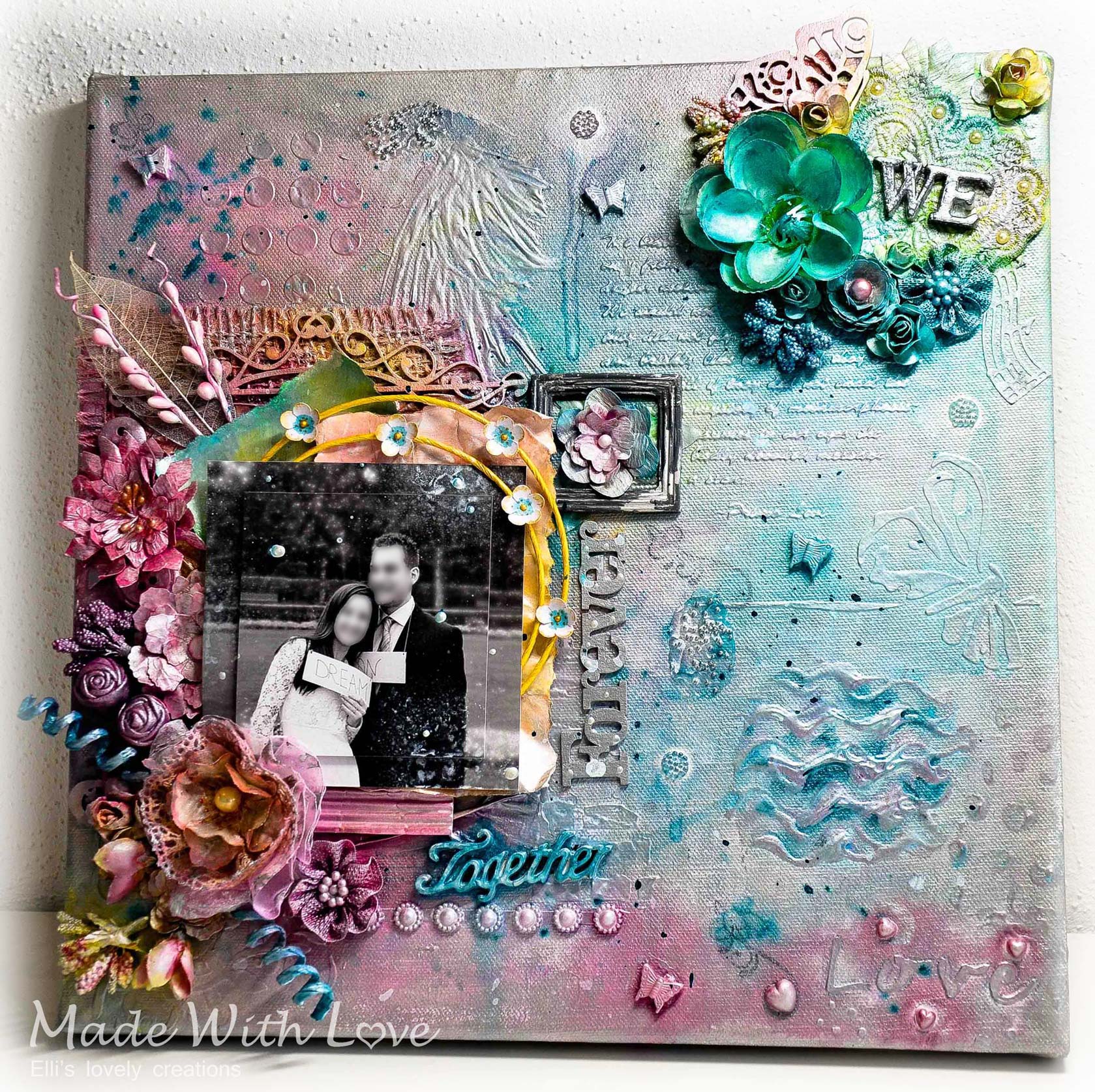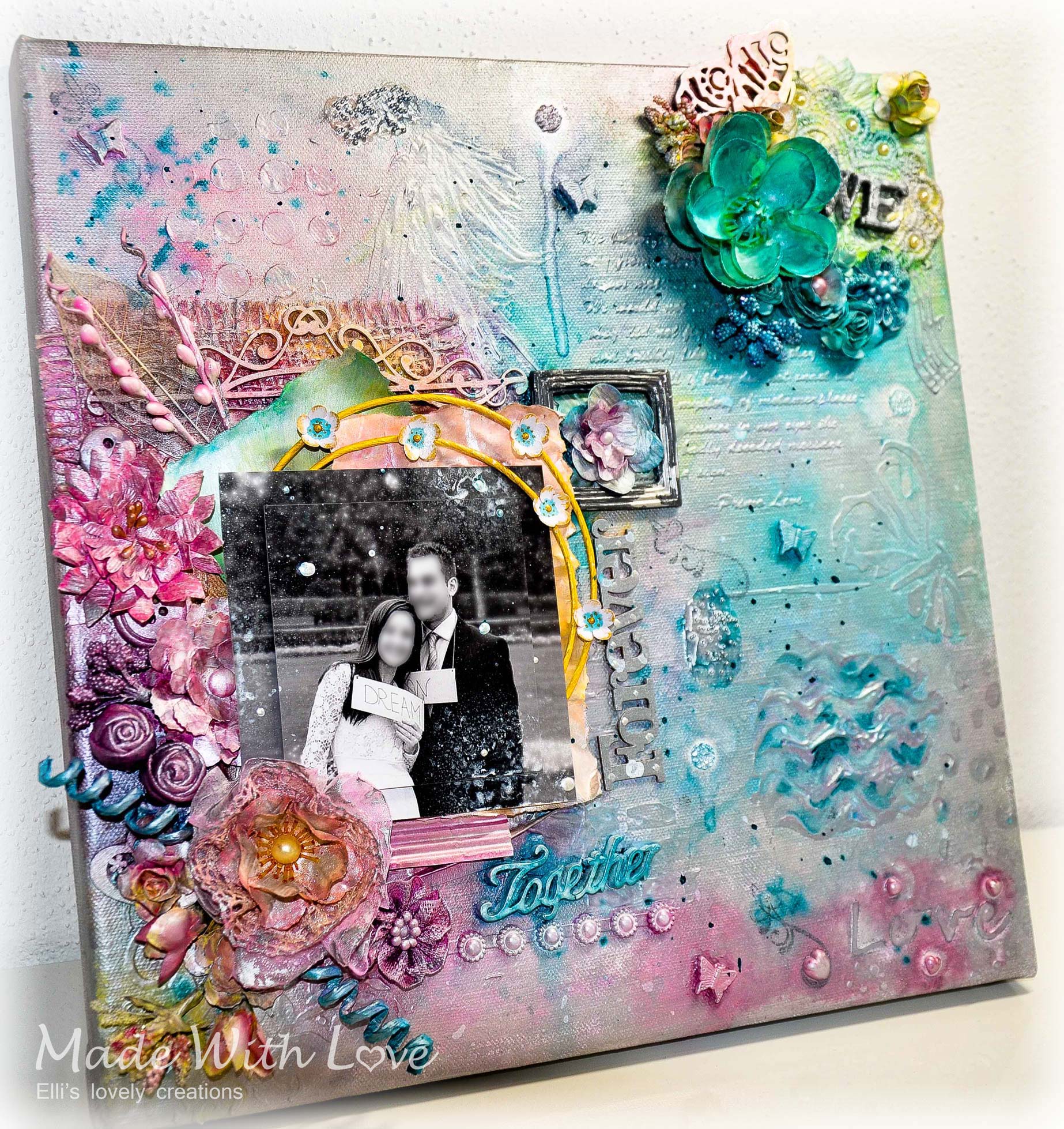 I used here lots of 13@rts products (full list is at the end of this post) and some handmade embellishments. For the final finish I covered the canvas with watered down silver paint.
With this project I want to enter the March challenge of 13@rts. I was inspired by the colors (Turquoise, Blue, Green and a touch of Gold), glitter, white roses, frames and spheres from their moodboard.
Here are some close-ups:
Products I used:
Gesso – acrylic primer
Modeling paste
Acrylic Gel Medium Matt
Acrylic Liquid Medium
Mask Art Stencil Dots
Mask Art Stencil Love
Mask Art Stencil Fly Away
Pearl, Chalk & Pastel Mists (Sprays)
I wish you a great day! :-)