Hello everybody! Wishing you and your family all the joy and blessing for a happy and healthy New Year! :-)
Christmas time is over, but there are some projects I haven't shown you yet. We had a couple of occasions last month. For those I decided to give away christmas decoration instead of classics gifts. This is how my Christmas Tree Balls Ornaments Decoration Mini Collection arised.
Here comes Part I of it.
The second Christmas Tree Ball.
And the last one for now. ;-)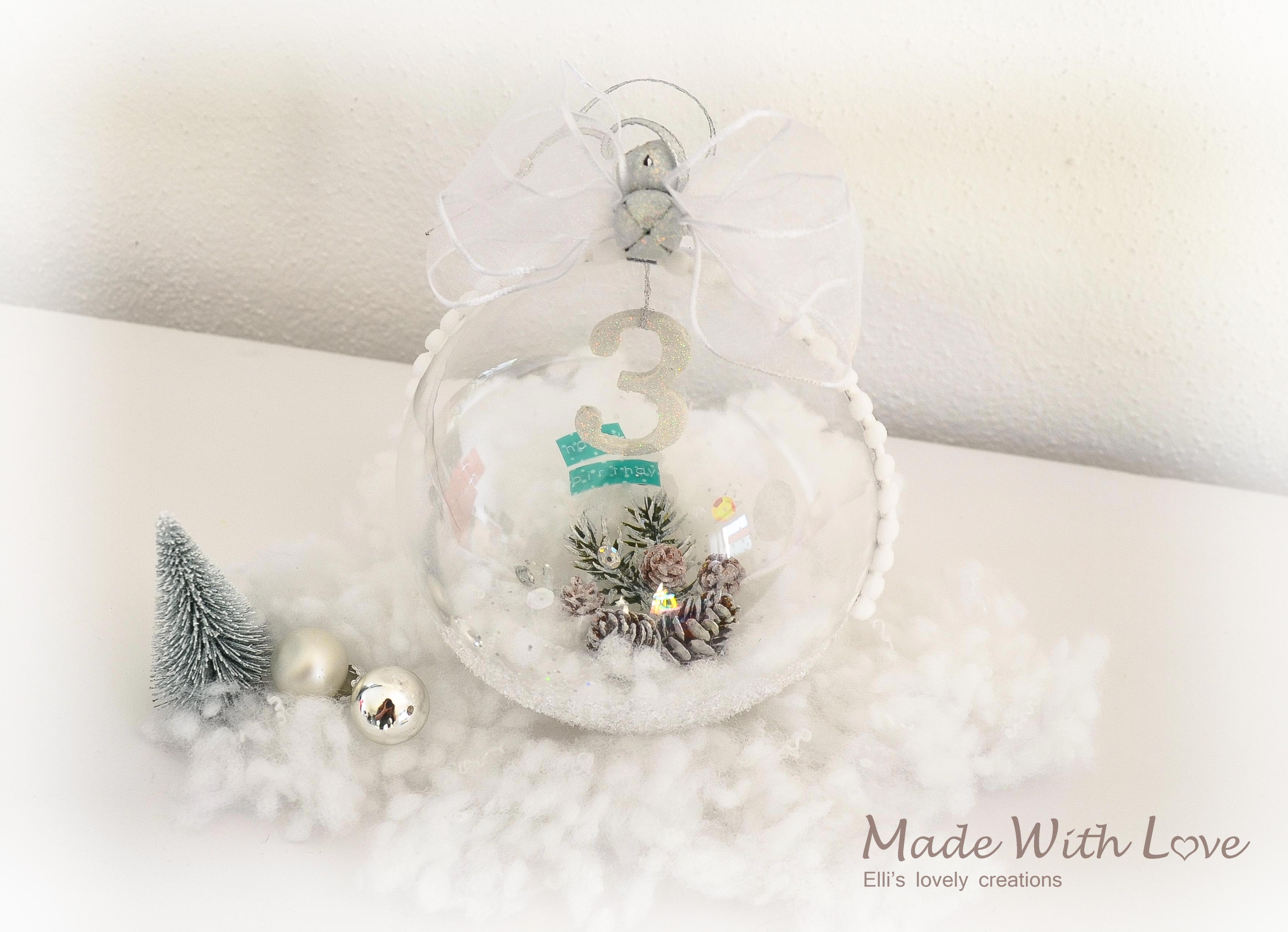 Products I used:
BoBunny Glitter Paste
Prima Marketing Color Bloom Mists
Prima Marketing Art Stones
Prima Marketing Mini Art Stones
Prima Marketing Flowers
Stampendous! Frantage Mica Fragments
Stampendous! Frantage Glass Glitter
Wild Orchid Crafts Mulberry Paper Flowers
Challenges:
Kartishok Mix Media Challenges #18 – Colors Of Winter
Deep Ocean Challenge #147 – Winter Wonderland
Love to Create Challenge #2 – Anything Creative/Mixed Media Goes
Creative Artiste's Challenge #22 – Anything Mixed Media Goes
More Mixed Media Challenge #1 – Anything Goes (optional Blue)
Simon Says Stamp Wednesday Challenge – Anything But A Card
Simon Says Monday Challenge – Spread Your Wings
Hugs,