Hello everybody! :-)
So glad to be a guest designer at the Stamps and Stencils Challenges and to inspire you in the current challenge "Lucky Star" with a new project – Mixed Media Watercolor Glitter Canvas Little Sparkle.
I made step-by-step tutorial with instructions so you can follow the whole process how I created the canvas. The full list of supplies you can find below.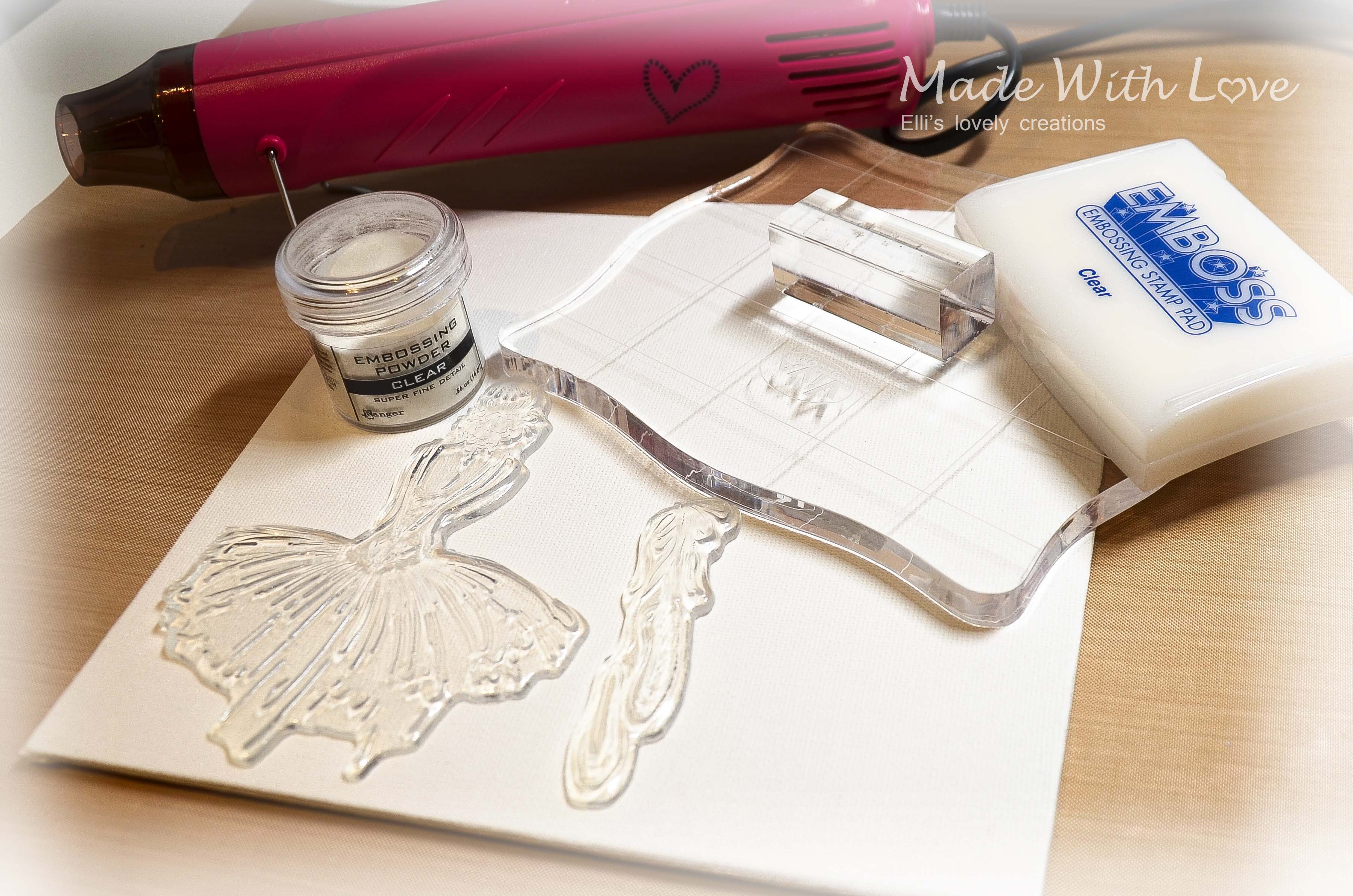 1. I started with stamping the ballerina and the ballet shoes from the Gabrielle Pollacco's Haute Couture Stamp Set, sprinkled some clear embossing powder and hot embossed with the heat tool.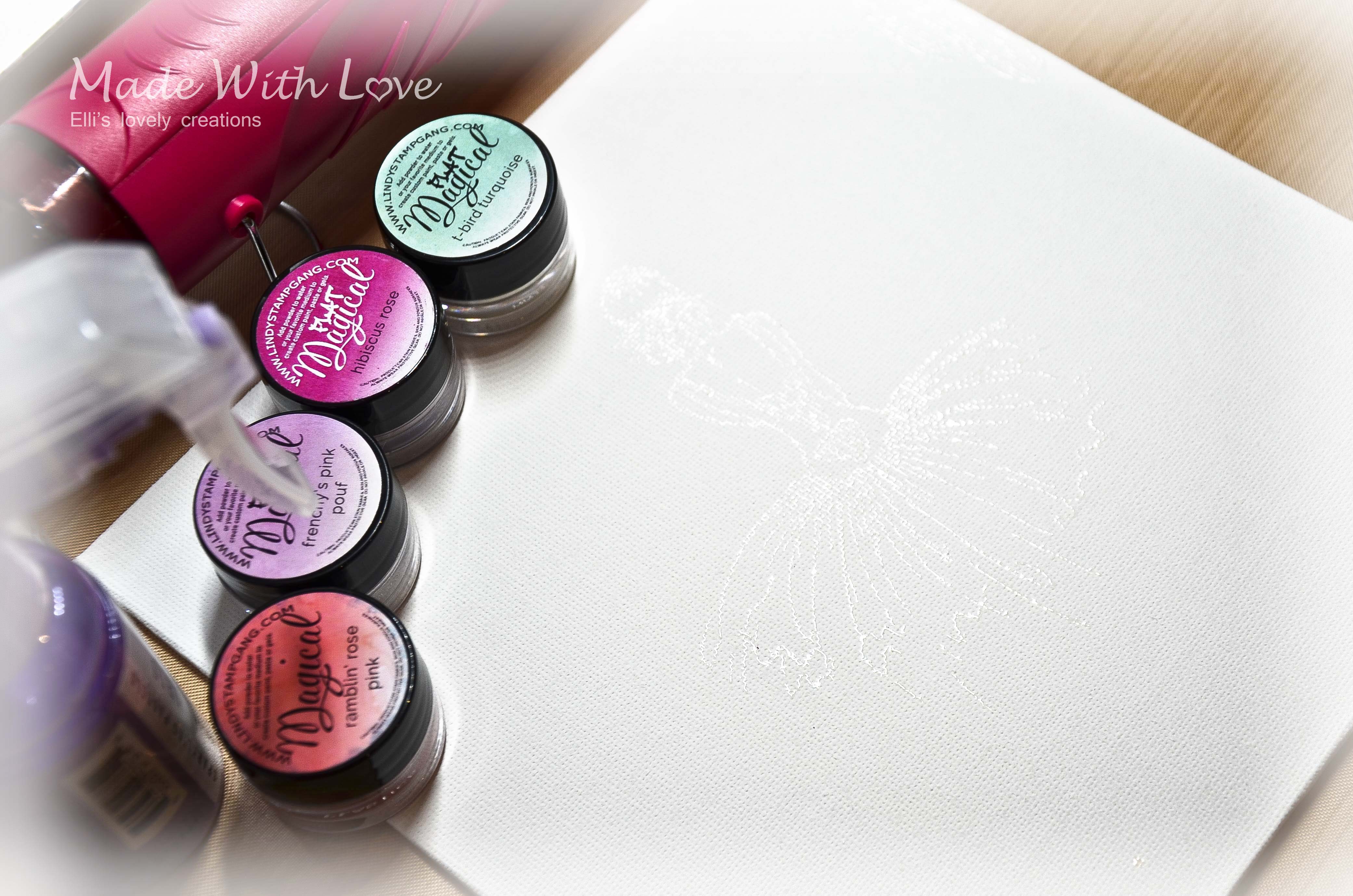 2. Next, I added some color using the Lindy's Magicals and Prima Color Bloom Mists. First I sprayed some water over the canvas, then sprinkled some pigment powders and added more water and mists. And let the colors blend.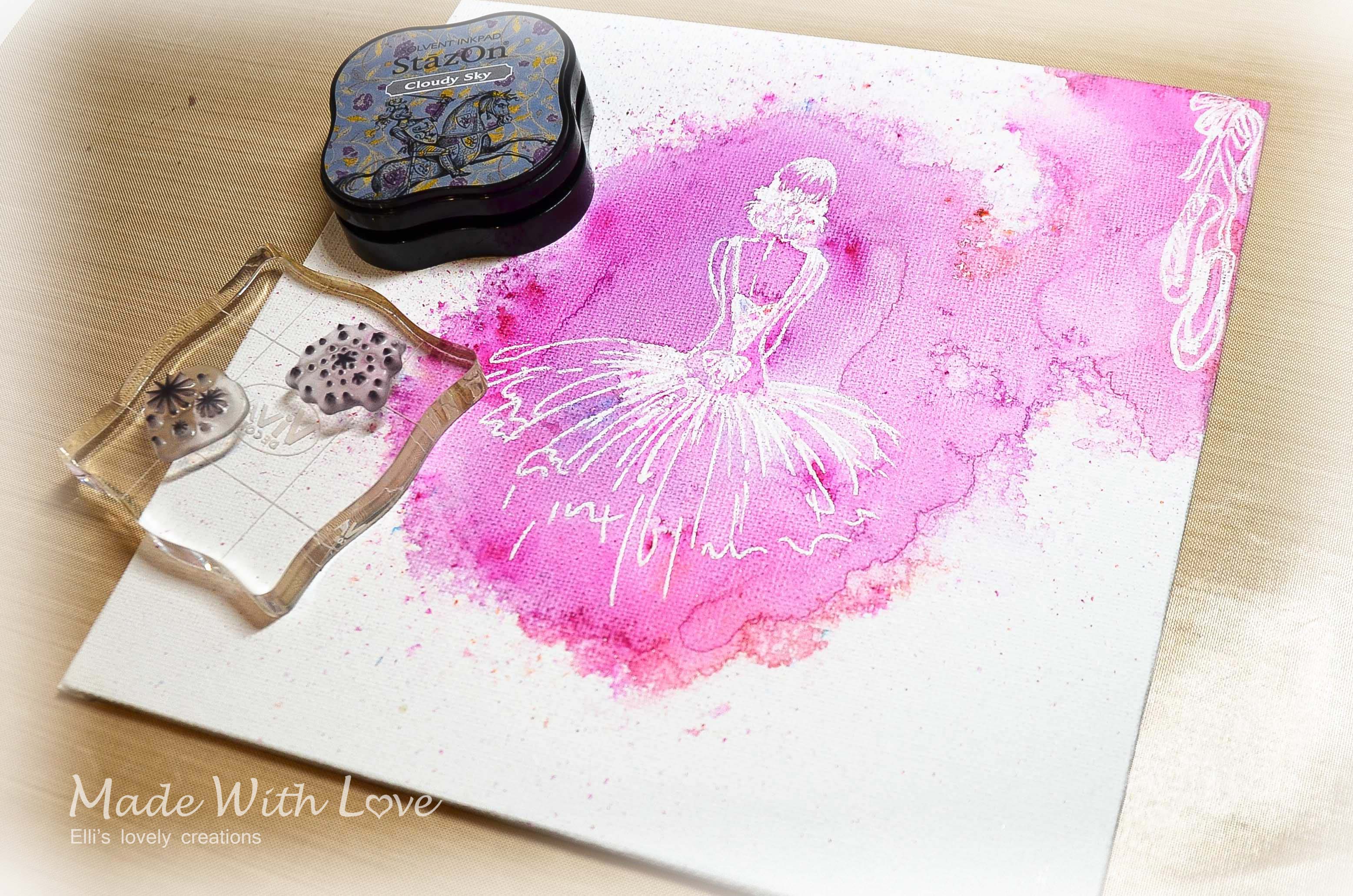 3. Then, I stamped two kind of stars around the ballerina.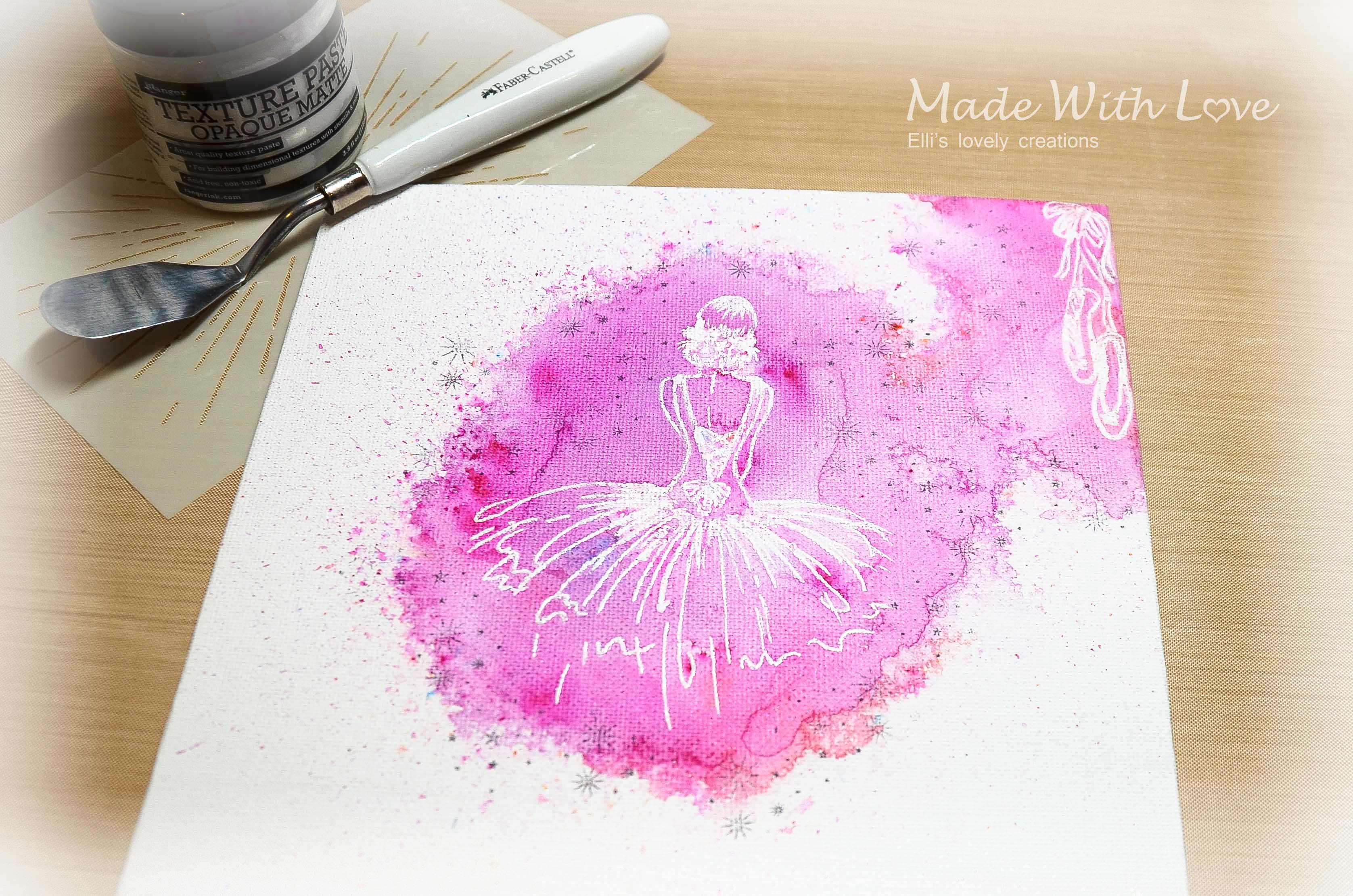 4. Next, I added more texture by applying modelling paste through a Sunburst stencil.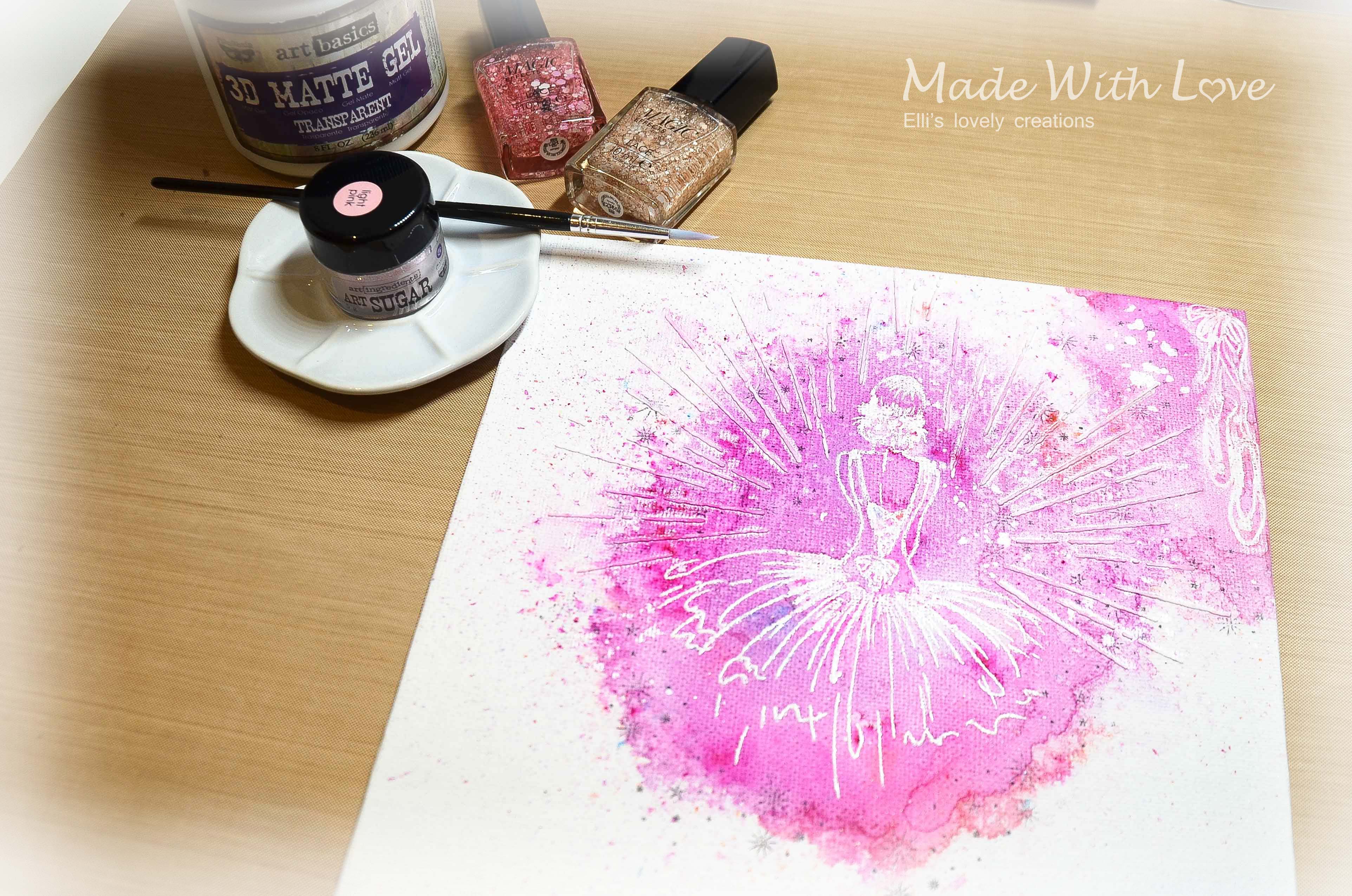 5. I mixed some Light Pink Art Sugar and 3D Matte Gel to cover the dress and the shoes. Then I added some glitter nail polish for more shine.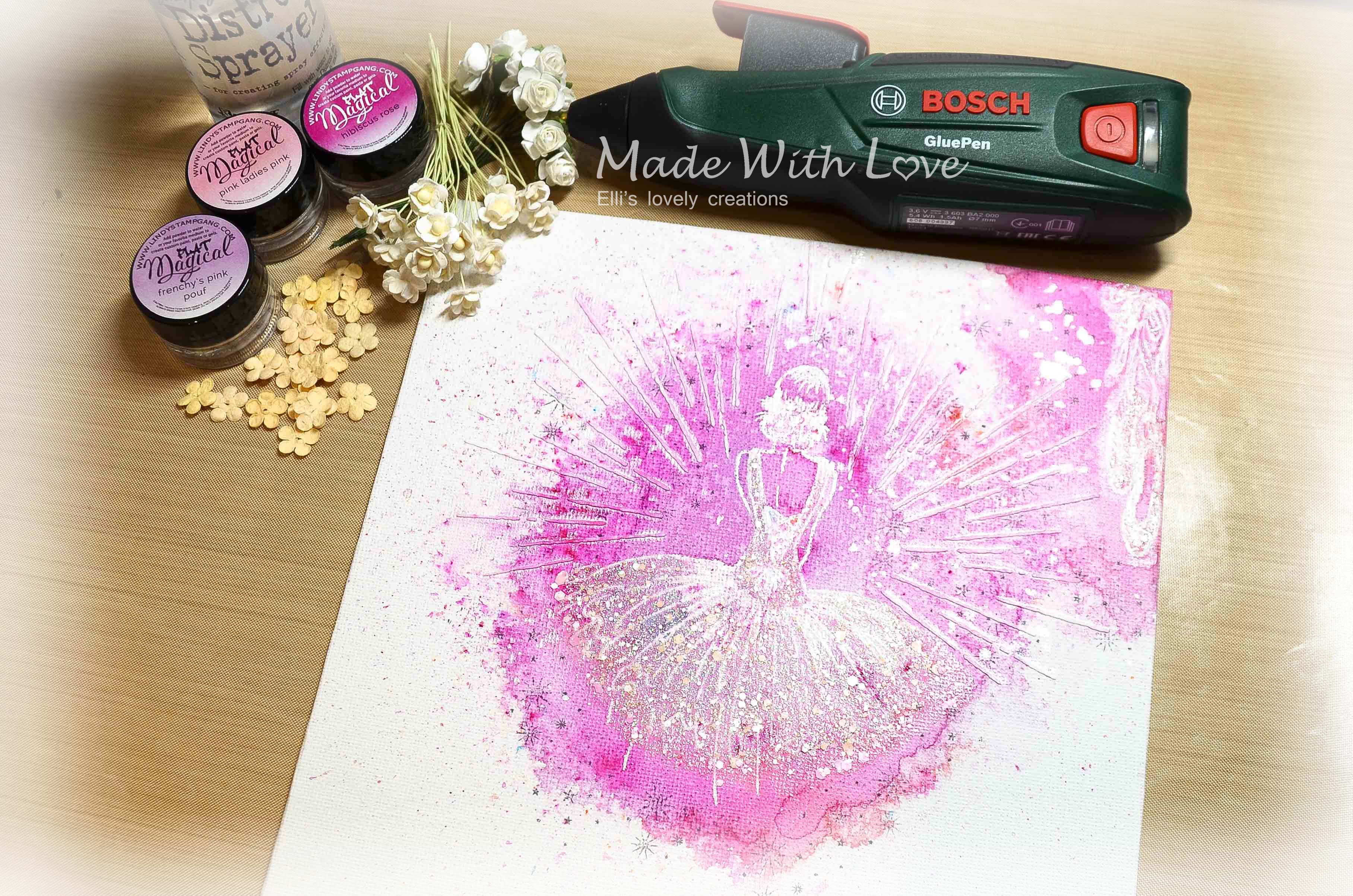 6. Next I hot glued a lot of sweetheart blossoms and roses and colored them with Magicals pigment powders.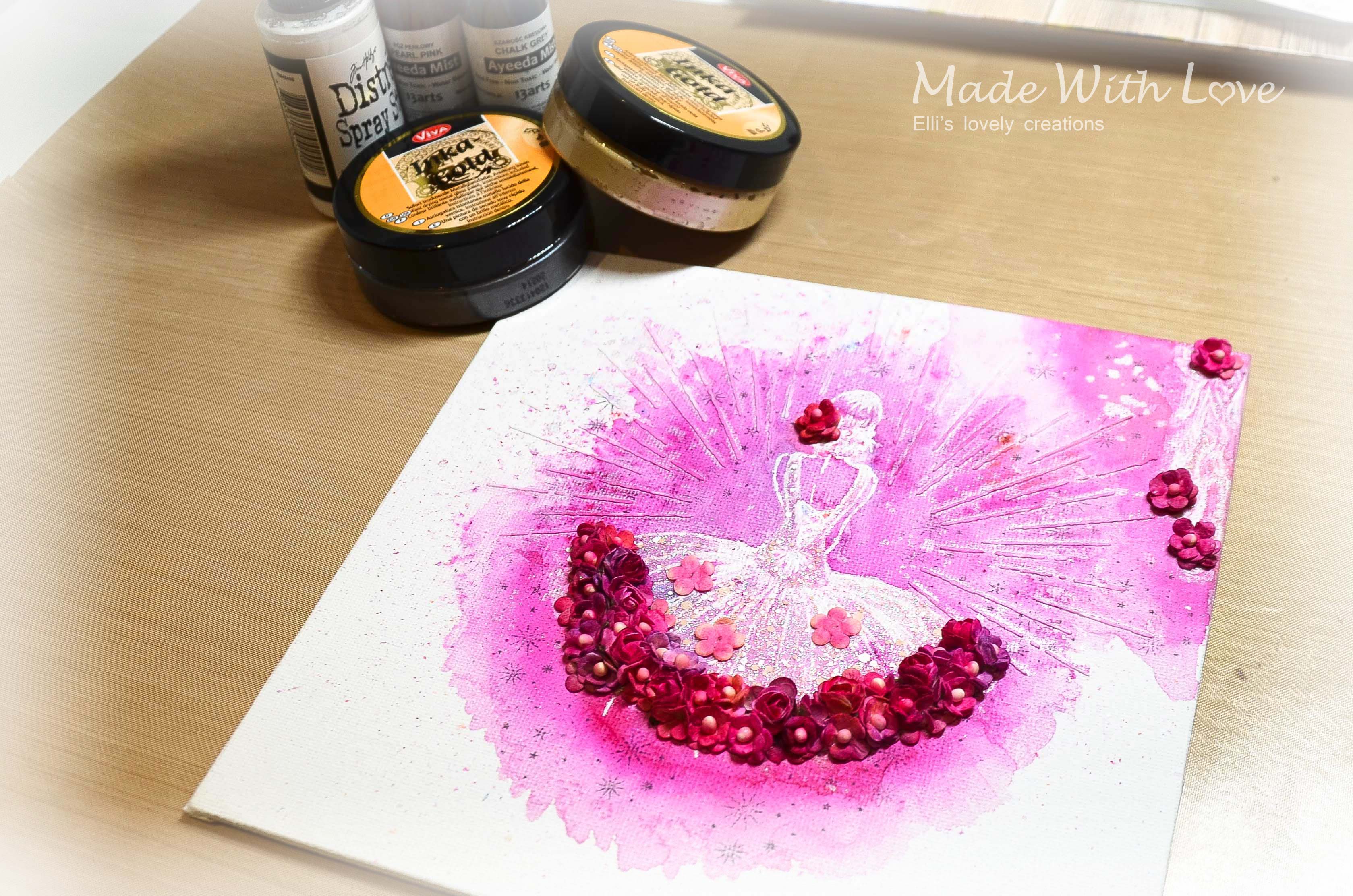 7. Then I distressed the edges and highlighted the flowers with Inka Gold. I also added some white, red and black splatters around the ballerina "masking it off" with a piece of paper.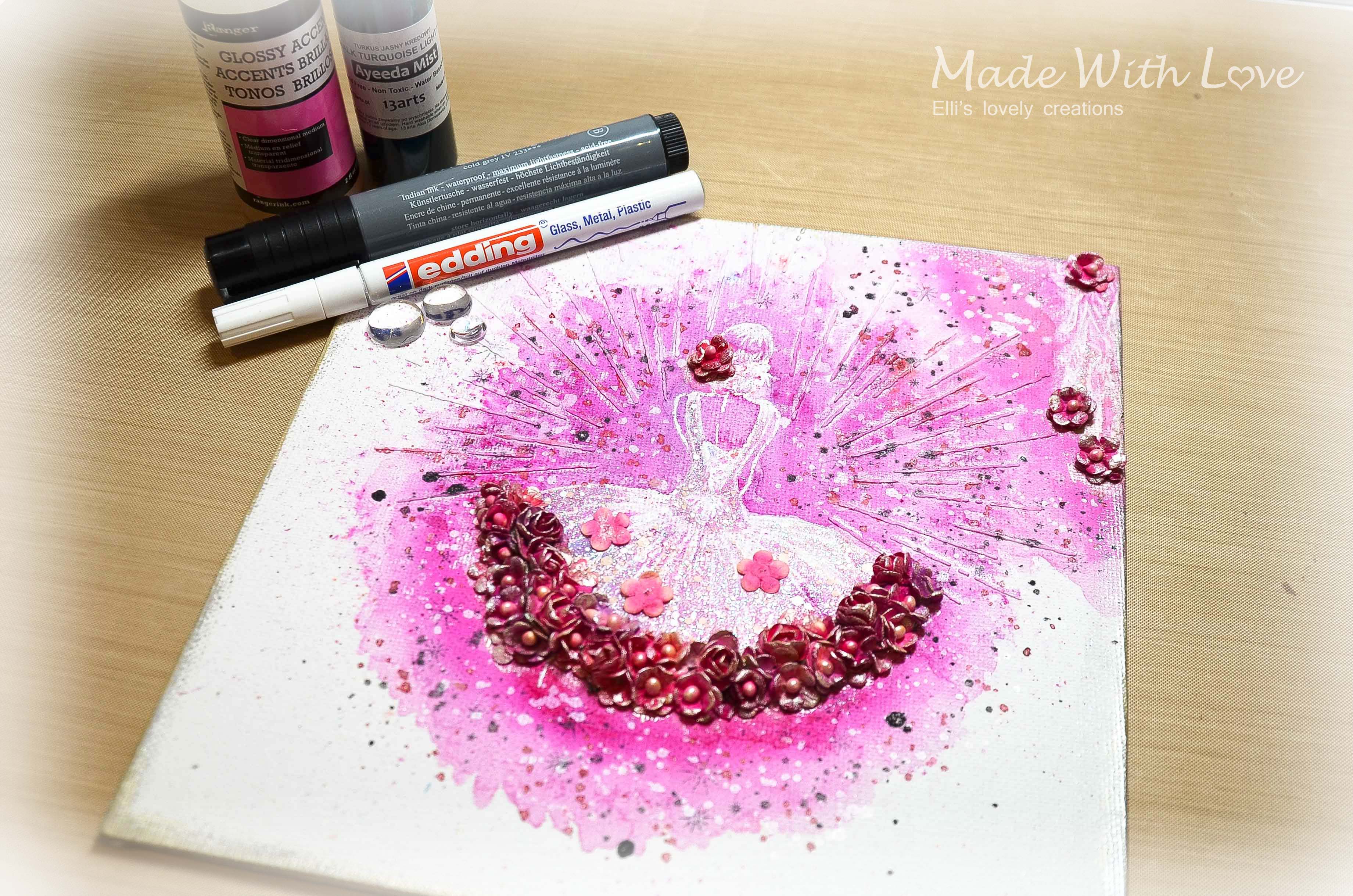 8. Next I glued some Art Pebbles, edged them with a turquoise mist and let the color flow down. I added some highlights with a Gloss Paint Marker and the Faber-Castell Artist Pen Big Brush.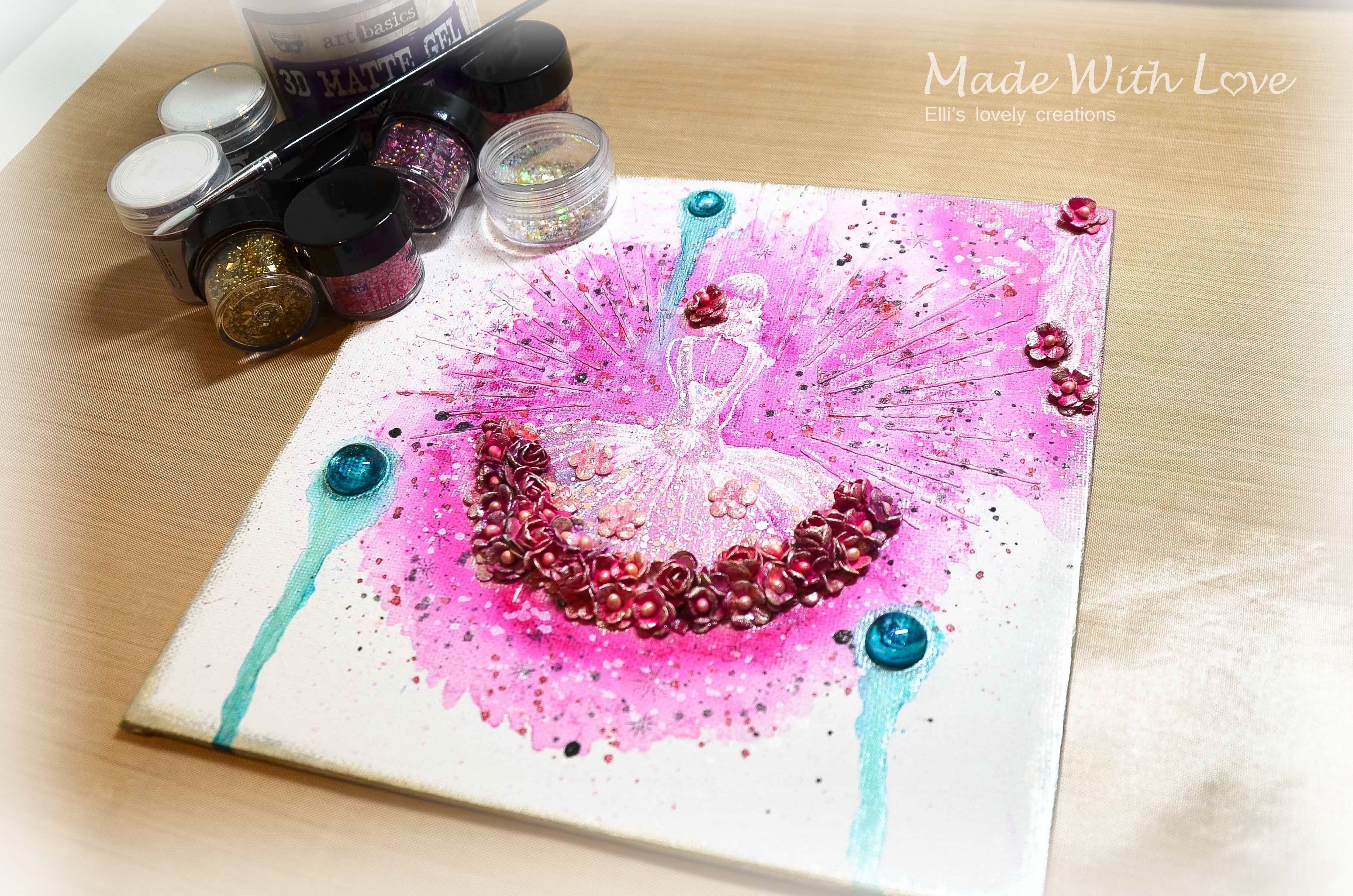 9. At the end I added more texture and shine with Mini Prills, Gala Glitz, Glitter Embossing Powders and homemade glitter mix.

And voilà – here is the finished canvas:
Products:
13arts Chalk Mists
ArtGlitter Gala Glitz
Edding Gloss Paint Marker 780
Faber-Castell Artist Pen Big Brush
Gabrielle Pollacco Gabi's Haute Couture Stamp Set
Lavinia Stamps Stars Miniature
Lavinia Stamps Stars 2 Miniature
Lindy's Stamp Gang Magicals Powders (Ramblin' Rose Pink, Hibiscus Rose, Pink Ladies Pink, Frenchy's Pink Pouf, T-bird Turquoise)
Prima Marketing Art Ingredients Art Sugar Light Pink
Prima Marketing Art Basics 3D Matte Gel
Prima Marketing Color Bloom Mists
Prima Marketing Flowers
Prima Marketing Mélange Art Pebbles
Ranger Embossing Powders
Ranger Tim Holtz Distress Spray Stains
Ranger Glossy Accents
Ranger Texture Paste Opaque
The Dusty Attic Sunburst Stencil
Tsukineko Embossing Ink Pad
Tsukineko StazOn Solvent Ink Pad
US Art Quest Mini Prills
Viva Decor Inka-Gold
Wild Orchid Crafts Mulberry Paper Flowers
WOW! Embossing Powders
Challenges:
Simon Says Stamp Monday Challenge #8720 – Splash It On
Simon Says Stamp Wednesday Challenge – Showers and/or Flowers
Mixed Media Mojo April Challenge – Spring
Love to Craft Challenge #9 – April Anything Goes
Happy Little Stampers April Mixed Media Challenge – Sprays
Vintage Journey April Challenge – The Magic of Three (3 Art Pebbles; 3 rosa/pink tones)
Kartishok Mix Media Challenge #21 – Flowers
Mixed Media World Challenge #24 – Anything Mixed Media Goes + Watercolours
Love to Create Challenge #8 – Anything Creative/Mixed Media Goes
Words & Paintery April Challenge – Girly Colors and a Little bit of Sparkle
Mixed Media Place April Challenge
Lindy's Stamp Gang April Color Challenge (Ramblin' Rose Pink, Hibiscus Rose, Pink Ladies Pink, Frenchy's Pink Pouf, T-bird Turquoise)

Hope you like it. :-) Have a nice day!
Hugs,